Sunday, October 30, 2005
Coincidences, coincidences


few weeks ago, something extraordinary happened:
I was connected to the messenger, and suddenly I saw a sign that said, "Someone you added to your contact list "came suddenly
saw who it was, and apparently was a person who shared the same tastes as me, he was a fan of WITCH magazine, we started talking and we disconnect.
After , a few days, we reconnected, and I did ask, the reason why I had added, I said that I had seen in a community of WITCH, and it was.
Then I thought to ask, " where are you, does that state?, "that part?, and finally ... that school?, to my surprise, all this information matched mine, and so it was said, we to talk!
was the first person I knew who liked the same thing to me, the same anime, magazine, EVERYTHING!.
Before that I used to hang out with other girls, not really liked me much, because I saw how I looked, and knew they wanted me there, felt his scorn. Perp
since I met up with Pam (Well, that's his name) was all very different, even returning from recess very very very happy, I wanted to go.
The next day we got together we two, one of the old "dial friends with whom I gathered that he had no other" brazenly approached me and told me that I no longer wanted in your group, I was so happy that I did not give any importance and continued chatting with my friend.
Some time later, I said: You should invite your friends.
And that's how I felt for the first time with a lot of freedom, at first I felt like with all other "dial friends with whom I hung out because I had no other", because he believed they would say that I also disliked my presence, but on the contrary, you can hardly believe that I enjoy more than talking to them with those of my classroom.
honestly felt long ago that it was to have a true friendship, and now I think they are.
Posted by

admin
at 6:29 PM
0 comments

Thursday, October 20, 2005
Posted by

admin
at 6:53 PM
0 comments

Monday, October 17, 2005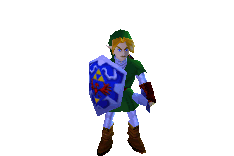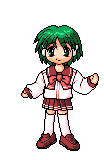 Posted by

admin
at 2:32 PM
0 comments

Saturday, October 1, 2005


I feel that since I entered high school, a lot of good things and I will get benefits, because I've seen and I've really come up with a positive attitude, I've been working hard to get good grades, be liked teachers etc etc etc.

Although I also believe that not everything is good, many of the problems I have now, not compared to before, one of the biggest is that I can hardly work dealing with people, are so difficult, and some do not even think what you are saying before I speak, I try to use all the education and diplomacy that I can, but there are some people who do not, if you want to tell me something they do not like what I say in the most direct and most "hurtful" to encuentransin measure their words THEREFORE, I wonder often what purpose do they? if I never talk like them, why they do it.

Today, for example, I have a girl sitting behind me, which frankly I do not like him, but that is in my chemistry set, I had to do all the practice to me, and she the chemical reactions, but I sent an email with huge bold letters saying:

returned my SHEET NO !!!!!!!! HOW I WILL DO THE REACTIONS! IF NOT RETURNED TO ME ????? NO MATTER HOW GOOD, DO YOU EHH? DRIVES ME AGAIN AND PRACTICE ILLUSTRATED.

I maybe had a little to blame but again no way to talk.
spoke with her by the messenger and told me that "could not possibly be so irresponsible," and that "everything was my fault," among other things told me other day.

I am already tired of all the people seek to abuse those with good feelings, they think that's very clever, but I think that is not being ethical.

Also, do not accept I do not think people who are different from them, they always do to one side, but when that person does not need your help, the bother. My
Posted by

admin
at 1:00 PM
0 comments